Ki Mobility
Ki Mobility
We Build It Better
We understand that innovative design must always lead to a functional product that improves lives and makes mobility easier. From agility and maneuverability to structural integrity, strength and durability. We don't just make wheelchairs, we make wheelchairs better.
Relationships are Not One-Dimensional
People are connected to people who are connected to other people-and the better we understand the full support systems that our end users rely on, the better we are able to serve our customers. We value our relationships and conversations with everyone who interacts with our products, from product designers and engineers to clinicians, complex rehab technology professionals and end users.
It's a Trust Thing
At Ki Mobility, service is part of the product. We understand that a great product experience-for customers and the people we serve-lasts a lifetime, from product specification, fitting and adjusting to training and maintenance.
Finding the Right Fit
What makes a wheelchair extraordinary is how well it fits the needs and ambitions of the person using it. Our service and product lines ensure that each individual story matters.
Remain within Reach
We feel it is important that both our people and our products remain accessible and available to you. We strive to create a unique place in the market: offering you more than just best-in-class products. We are here to support you. To make it easier for you, the complex rehab professional, to meet the needs of your clients.
Filters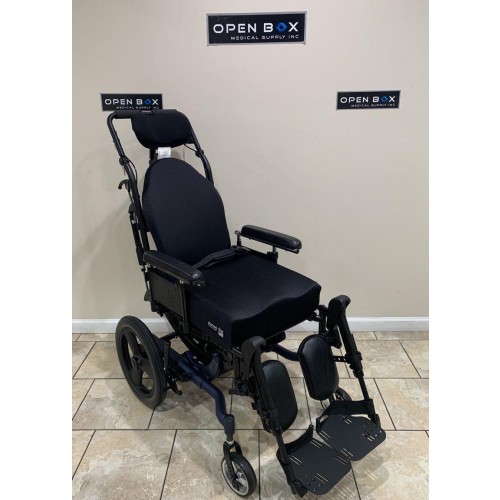 Ki Mobility Focus CR Tilt-in-Space-Wheelchair
by
Ki Mobility
(Model: focus_cr)
Pre-Owned Ki Mobility Focus CR Tilt-in-Space-Wheelchair in New condition. The Focus CRs complex rotation is controlled by completely redesigned, simpler tilt mechanism. Focus CR is the ONLY adult tilt-in-space that gives caregivers the opportunity to tilt with their right or left hand for those who are multitasking.
$2,795.00
List Price: $4,998.00